SPAY & NEUTER
SERVICES & PRICES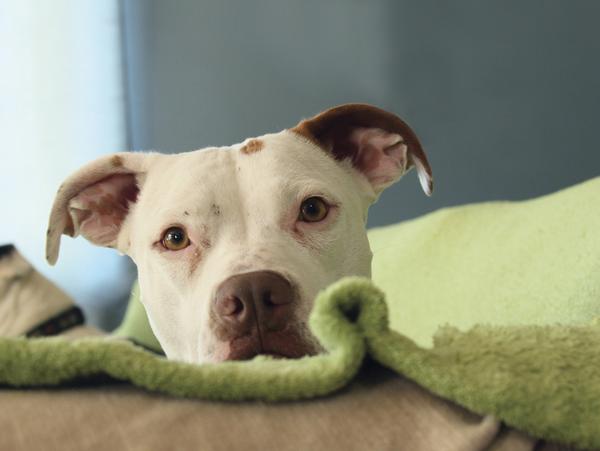 By appointment only Wednesday, Thursday, and Friday
All appointments require a $25 non-refundable deposit to hold the spot. Once we receive payment, we will confirm your appointment and you have until 48 hours prior to your appointment time to cancel. If there is an emergency, and you must cancel less than 48 hours ahead of your appointment, please call us regarding the cancellation so we can try to fill your spot. If you do not cancel prior to 48 hours, and do not show up on the day of your appointment, your $25 will not be refunded to you. Otherwise, the deposit will be applied toward your overall payment on the day of surgery.

Spay/Neuter Prices
Male Dog Neuter, under 60 pounds: $100
Male Dog Neuter, over 60 pounds: $125
Female Dog Spay, under 60 pounds: $125
Female Dog Spay, over 60 pounds: $150
Male Cat Neuter: $50
Female Cat Spay: $60
Mother/Kitten Special: $100 (includes up to four kittens and kittens must be 4 months of age or younger. All cats must be brought in by ONE owner. Any additional kittens in the litter will be charged $20 each for surgery.)
Feral/Community Cat Spay/Neuter: Call or email for more information
Additional fees (price by doctors discretion)
In Heat/Pregnant – $25-75
Cryptorchid (undescended testicle) – $10-$75
Umbilical Hernia – $25-$45
Presurgical bloodwork – $60 (dogs)/$120 (cats) A presurgical exam is required for dogs and cats 7-9 years of age. This exam is free of charge, and if no major health concerns arise, blood work will be required before surgery can be scheduled. Please call the clinic to schedule this complimentary exam for your older pet.
Additional charges for surgery will be applied for hernia repairs, females in heat or pregnant and for males with a retained testicle(s) (cryptorchids).
Additional services offered during surgery
Your pet can receive vaccinations, a microchip and deworming on the day of their surgery. If you are interested in these services please let us know when you check your animal in for surgery or in the notes section when you schedule online. 
Microchip: $25
Dewormer: $5
Elizabethian collar (e-collar or cone): $10
Oral sedation (dogs only): $10
Vaccinations

Dogs

Rabies: $20 – Legally required for ALL dogs and mandatory for dog licensing
DAPP: $20 – Distemper, adenovirus, parainfluenza & parvovirus. Recommended for ALL dogs
Leptospirosis: $20 – Recommended for most dogs in Central Oregon. For dogs who enjoy the outdoors, swim or drink from lakes & streams or come into contact with wildlife or livestock
DAPP/Lepto: $20 – DAPP & Leptospira in one vaccine. For dogs that need DAPP & Leptospira vaccination
Bordetella: $20 – Respiratory vaccine (kennel cough). Recommended for dogs that are frequently exposed to other dogs in boarding or social settings

Cats

Rabies: $20 – Recommended for ALL cats
FVRCP: $20 – Feline panleukopenia, herpesvirus-1 & calicivirus. Recommended for ALL cats
FeLV: $25 – Feline leukemia virus. Recommended for outdoor cats. Must be tested for FeLV prior to vaccination.

FeLV/FIV testing (cats only): $35 – A negative test at BSN or performed by another veterinary clinic is required to receive the FeLV vaccine.
Deschutes County dog license (dogs only): $16 – altered (spayed/neutered). $30 Unaltered. Proof of Rabies vaccination required. New licenses only; no renewals.
Additional Information:

We strongly encourage all owners to purchase an e-collar.  Using an e-collar after surgery will help reduce the chance that your dog or cat will lick or chew at the surgical incision which can cause complications.
All dogs are sent home with 3 days additional pain medication at no extra charge. (All pets receive injectable pain control before and after surgery.)
Our Locations
Bend Spay + Neuter Clinic:
910 SE Wilson, Ste A1
Bend, Oregon 97702
541/617-1010
Surgery:
Wednesday 7:30am to 5:30pm
Thursday 7:30am to 5:30pm
Friday 7:30am to 5:30pm
Vaccine & Microchip Clinic:
Saturday 9am-2pm
Closed Sunday-Tuesday & major holidays
HSCO Shelter:
61170 S.E. 27th St.
Bend, OR 97702
541/382-3537
Open M-F 10am-5:30pm
Saturday 10am-5pm
Closed Sundays & major holidays
HSCO Thrift Store:
61220 S. Highway 97
Bend, OR 97702
541/329-7637
Open Every Day. 10am-6pm
Donations Accepted:
Mon., Wed., Fri. 10am-5pm
Schedule a Furniture Pickup
Newsletter
Sign up to get HSCO news and updates delivered straight to your inbox.