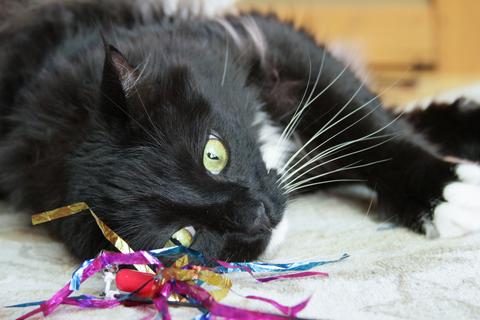 Thank you for visiting our local resources center at Bend Spay & Neuter Program! We're happy to act as an information center so that cats and dogs in Central Oregon are in a loving, happy, and healthy environment. If you have any other questions, comments, or you have something to add to the list, feel free to contact us and let us know!
Bend Veterinary Speciality & Emergency Clinic – 541-385-9110 – Located at 1245 SE 3rd Street, Suite C-3 Bend, OR 97702 in the Scandia Plaza, open 5pm – 8am every day.
www.bendanimalemergency.com
Information for Lost Pets in Bend, Oregon –  Be sure to report all lost animals to the Humane Society of Central Oregon and post your pet's photo and where they were last seen on Facebook and Craigslist! If your pet has a microchip, be sure to call the company and file a lost report.
If you have found injured, orphaned or sick wildlife please contact:

Oregon Dept. of Fish & Wildlife – 541-388-6363
Think Wild – 541-241-8060
Wildside Rehabilitation, Inc –  www.wildsiderehab.com.

For Stray, injured or animal complaint calls, call Deschutes County non-emergency line for Animal Control – 541-693-6911, ext. 3.
Dog Licensing Office – 541-388-6570
Our Locations
Bend Spay + Neuter Clinic:
910 SE Wilson, Ste A1
Bend, Oregon 97702
541/617-1010
Office/Admin Only
Tuesday 9:00am-4:00pm
Surgery
Wednesday 7:30am to 5:00pm
Thursday 7:30am to 5:00pm
Friday 7:30am to 5:00pm
Vaccine & Microchip Clinic
Saturday 9am-2pm
Closed Sunday & Monday & major holidays
HSCO Shelter:
61170 S.E. 27th St.
Bend, OR 97702
541/382-3537
Open M-F 10am-5:30pm
Saturday 10am-5pm
Closed Sundays & major holidays
HSCO Thrift Store:
61220 S. Highway 97
Bend, OR 97702
541/329-7637
Open Every Day. 10am-6pm
Donations Accepted:
Mon., Wed., Fri. 10am-5pm
Schedule a Furniture Pickup
Newsletter
Sign up to get HSCO news and updates delivered straight to your inbox.