Become a Paw-To-Matic Donor or a Paw-To-Matic Partner!
Bend Spay and Neuter Program relies on monthly donations to plan for the future. Please consider becoming an individual monthly donor through our Paw-To-Matic program.  Click here to sign up! If you are a business owner, consider becoming a monthly donor with advertising benefits through our Paw-To-Matic Partner Program.  For more information email becky@hsco.org.
Monthly Giving
A convenient way to regularly give to BSNP is by becoming a monthly donor. This method is completely safe and reduces processing time for HSCO staff. And, it costs you nothing and saves you a stamp each month. Enroll here in our monthly giving program and tie your donation to either your checking account or credit card, or contact Becky at (541) 382 3537.
Support Our Work Just By Donating Your Change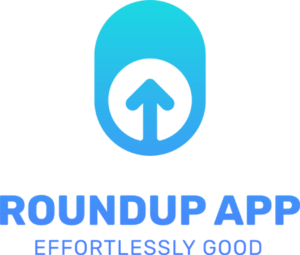 HSCO has partnered with a new mobile app and website that allows you to automatically donate the change from your card purchases to support our work. No matter where you shop this app will automatically round up your purchase to the nearest dollar amount.  It's small change for you but a game changer for the critters! Create a RoundUp App online account or download the app for iPhone, or Android
Bend Spay and Neuter Program Wish List
Please drop items off at our clinic at 910 SE Wilson, Suite A-1, during our business hours.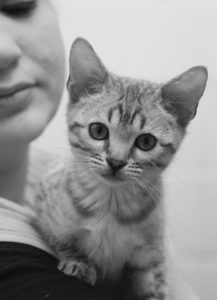 • Cat food for feral cat colonies
• Bleach
• Garbage bags
• Distilled water
• Paper towels
• Cat carriers
• Humane traps
• Small blankets, towels and washcloths
• Gift cards to be used for purchase of clinic supplies
• In-kind donations of advertising
• Postage Stamps
• White and bright colored paper
Our Locations
Bend Spay & Neuter Clinic:
910 SE Wilson, Ste A1
Bend, Oregon 97702
541/617-1010
Tues: 8am to 4pm (Admin only)
Surgery:
Wednesday: 7:30am to 5pm
Thursday: 7:30am to 5pm
Friday: 7:30am to 5pm
Wellness:
Saturday Clinics Currently Closed
Closed Sunday & Monday
HSCO Shelter:
61170 S.E. 27th St.
Bend, OR 97702
541/382-3537
Open M-F 10am-5:30pm
Saturday 10am-5pm
Closed Sundays & major holidays
HSCO Thrift Store:
61220 S. Highway 97
Bend, OR 97702
541/329-7637
Open Every Day. 10am-6pm
Donations Accepted:
Mon., Wed., Fri. Noon-4pm
Schedule a Furniture Pickup
Newsletter
Donate Through Fred Meyer Community Rewards!
Link your Fred Meyer Rewards Card to give back to Humane Society of Central Oregon every time you shop. Click here to link your Rewards Card with the Humane Society of Central Oregon UD853.
Estate Planning/Planned Giving
Making a planned gift to Bend Spay and Neuter Program is a meaningful way to carry forward your compassion and concern for animals. Additionally, this type of giving may help you achieve specific financial goals, such as reducing or eliminating certain tax liability.
There are many ways to include BSNP/HSCO in your planned giving, please think of us when discussing these matters. We thank you for helping to make BSNP a sustainable organization long into the future. Please email becky@hsco.org for more information.
Donate Through Amazon Smile!
Each time you shop at Amazon, the AmazonSmile Foundation donates 0.5% of the purchase price back to Bend Spay + Neuter! Simply click here to start shopping and search for Bend Spay Neuter to link your account.
ReGroup Thrift Store benefits BSNP
Drop off items:
Regroup Thrift
424 NE Greenwood
or
BSNP
910 SE Wilson Ave, Ste. A1
(there is a box out front for after hours drop off!)
Bend Bottle Drop
Bend Spay and Neuter Program is now a Featured Fundraiser with BottleDrop in Bend! BottleDrop is a clean convenient way to return your bottles and cans and claim the deposit. There are two ways you can help Bend Spay and Neuter Program with BottleDrop.
1. Pick up one of our blue Fundraising bags from our clinic. Fill the bag with bottles (25 or less) and cans (unlimited). Then drop the bag off at the Bottle Drop facility on 2nd street during their business hours (9am-6pm) any day of the week or use the barcode on your bottle drop bag to open the 24-hour drop off window and put the bag in there. Make sure the bag is tied tightly and the barcode sticker on the bag is intact. BSNP receives 100% of the deposit!
2. If you already a bottle drop user and have a bottle drop account and card, you can make an online account and transfer your deposits to Bend Spay and Neuter Program! Log on, click the "Fundraiser" tab, click "Donate to a Featured Fundraiser" and search for Bend Spay and Neuter Program.
BottleDrop is located at 755 NE 2nd Street in Bend. For more information on BottleDrop, check out their website HERE.
DONATE YOUR CAR, BOAT, RV, or TRUCK!
You can donate your old car, boat, RV or truck – running or not- to Bend Spay and Neuter Program. Click here for all the details!
Our Locations
Bend Spay & Neuter Clinic:
910 SE Wilson, Ste A1
Bend, Oregon 97702
541/617-1010
Tues: 8am to 4pm (Admin only)
Surgery:
Wednesday: 7:30am to 5pm
Thursday: 7:30am to 5pm
Friday: 7:30am to 5pm
Wellness:
Saturday: 10am to 1:30pm
Closed Sunday & Monday
HSCO Shelter:
61170 S.E. 27th St.
Bend, OR 97702
541/382-3537
Open M-F 10am-5:30pm
Saturday 10am-5pm
Closed Sundays & major holidays
HSCO Thrift Store:
61220 S. Highway 97
Bend, OR 97702
541/329-7637
Open M-Sat. 10am-7pm
Sunday 10am-6pm
Donations Accepted:
Mon.-Sat. 10am-6pm
Sunday 10am-5pm
Schedule a Furniture Pickup
Newsletter