Humane Society of Central Oregon is excited to announce our partnership with GoodPup, the nation's leading dog training service by live 1-on-1 video chat. Every HSCO community member will receive 1 FREE week of training over video chat service.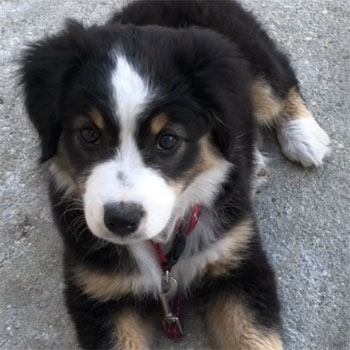 HSCO and GoodPup believe training is easier, more enjoyable, efficient and effective when done in the familiar surroundings of a dog's own home with its owner. GoodPup provides online, private training with certified trainers to teach basic cues and advanced behavior on topics like crate training, barking, begging, and jumping. The end result: you will have a happier, more well-behaved dog.
Still need to work on some manners with your long-time pal? They've got you covered! Just use the button below to access one FREE week of training with GoodPup. You'll get the 1-on-1 expert help you need and HSCO will receive a generous donation.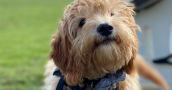 Adopters receive the added benefit of 20% off GoodPup training for life, helping their adopted pets build bonds with their new owner and adjust to their new home.
Our Locations
Bend Spay + Neuter Clinic:
910 SE Wilson, Ste A1
Bend, Oregon 97702
541/617-1010
Office/Admin Only
Tuesday 9:00am-4:00pm
Surgery
Wednesday 7:30am to 5:00pm
Thursday 7:30am to 5:00pm
Friday 7:30am to 5:00pm
Vaccine & Microchip Clinic
Saturday 9am-2pm
Closed Sunday & Monday & major holidays
HSCO Shelter:
61170 S.E. 27th St.
Bend, OR 97702
541/382-3537
Open M-F 10am-5:30pm
Saturday 10am-5pm
Closed Sundays & major holidays
HSCO Thrift Store:
61220 S. Highway 97
Bend, OR 97702
541/329-7637
Open Every Day. 10am-6pm
Donations Accepted:
Mon., Wed., Fri. 10am-5pm
Schedule a Furniture Pickup
Newsletter
Sign up to get HSCO news and updates delivered straight to your inbox.